ah! Angels, India's largest angel network has announced its 6th angel investment in the Mobile Gaming Company, HashCube Inc. The company has raised a total of USD 700K (INR 4.2 Cr) through ah! Ventures, CDMA Development Group founder Perry LaForge and the existing investors of the company. Nazara Game Fund has solely invested ah! Ventures total amount, making it ah! Ventures largest deal ever.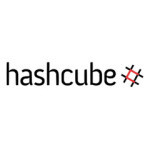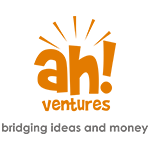 HashCube, one of India's fastest growing mobile gaming company, develops casual games using its Quest framework – similar to King's Saga framework. Sudoku Quest from HashCube is the most popular Sudoku game on Facebook and also the most monetizing Sudoku game on iOS. They are working on mass marketing their second Quest game that they believe can be as big as Candy Crush. The core team is headed by the co-founders Deepan Chakravarthy and Ramprasad Rajendran, who have known each other for 20 years and have been building games together for 6 years now. They have overseen the company's shift from the Web to Facebook and now from Facebook to Mobile.
Nazara Game Fund, a seed fund set up by Nazara Technologies has solely invested in HashCube through ah! Ventures. Nazara Game Fund is one of ah! Angel's 25+ institutional members. Nazara's CEO and Founder Nitish Mittersain set up this seed fund last year and is looking to initially focus on Indian studios that are attacking the global market and at those developing India specific content. The Nazara Game Fund aims to support young mobile gaming startups which are yet to be spotted by financial investors. The attempt is to help startups from the ideation to the VC stage; it's our way of helping grow the ecosystem," said Nitish Mittersain, CEO, Nazara Technologies, one of the pioneers in the Indian gaming space having started the company in 2000 after graduating from college.
Hashcube has been in touch with ah! Ventures right from the time they set up the company and raised their first seed round. They approached ah! Ventures again for their second seed round due to its large network of angel investors and pro-entrepreneur philosophy. CLUB ah!, which is ah! Ventures Private Equity network and has over 350+ investors – both individual & institutional, looks to invest between USD 100K to 1M into innovative scalable ideas. While Hashcube was single-handedly invested in by one of ah! Angel's institutional investors, there were many individual angels also interested in investing. "Finally its was left to the entrepreneur's discretion on how much and from whom they wanted to seek the funds." says Harshad Lahoti, Founding Partner, ah! Ventures. "We give our entrepreneurs a free roll in such decisions. In the case of this deal Hashcube found an obvious strategic fit with Nazara and hence went ahead with them alone."
Deepan, a B.Tech from Anna University, previously worked with NovaGlobal in Singapore before founding Hashcube. Ramprasad, also from Anna University, is an ex-Wipro and Motorola techie. "We have raised USD 700k in current round," says Deepan, Co-founder, HashCube, "50% of which will be used to grow the team to a size of 20, allowing us to work on multiple games at the same time and 50% will be allocated as Marketing budget for the next 12 months. We want to increase our revenue 8x times within 12 months. The strategy is to launch proven casual games on the Quest model and use our expertise in monetization to make them monetize." Hashcube is on track to launch their second Quest game this year. "Over the course of the next 5 Years, Hashcube looking to launch 20 Quest games and achieve over 200X revenue", adds Ramprasad, Co-founder, HashCube.
ah! Ventures has been steady increasing their investor base for the past one year. From less then 200 investors a year ago, CLUB ah! is now over 350 members strong. "One of our main differentiators is the fact that we are here to build and grow the angel investor base in India." says Harshad. Today India has barely 500 odd angels who are the only ones exposed to this angel investment asset class. Compare this to say a country like Canada, where there are over 3 million angels in a population of just 35 million. Such skewed numbers for a country of the size of India have led to extreme pressure points for early stage fund raising; and this in turn has made many angels act devilish". adds Harshad. "Due to dearth of seed capital in India, most angels & funds squeeze entrepreneurs to the last drop when it comes to agreeing to valuations and other commercial terms."It's obvious that this vicious circle, unless broken, will lead to a large deal of suffering not just for entrepreneurs, but also eventually for investors as more and more otherwise capable ventures will die an unnecessary & unfortunate death. Hence there is a serious need to reinvent the wheel in this new entrepreneurial age that India has just stepped into.
This is where ah! Ventures steps in. "We have been hard at work to expose and handhold new first-time angel investors to and through this early stage ecosystem and thus help in growing the angel investor base in India."says Abhijeet Kumar, Co-founder, ah! Ventures "We have, in all our previous deals, innovated this asset class and introduced first of the kind features like video pitches, super fast deal closure processes, inverted mandate lifecycle pyramid, online mandate distribution, free limited membership to our network and many more".
This blue ocean strategy of ah! Ventures has significantly altered the playing field amongst angel networks of India and has finally propelled the ecosystem toward a more constructive and productive direction. "Not only did our competitors stand up and take notice of our actions, but they also modified their systems and processes to adapt to the new normal – a win-win for all stakeholders for the entrepreneurship ecosystem." concludes Abhijeet.