iTraveller.com, a technology driven travel marketplace startup based in Bangalore, has concluded its Series A funding of USD 1 Million through ah! Ventures' investment network, CLUB ah!. ah! Ventures was the sole advisor to the transaction., a technology driven travel marketplace startup based in Bangalore, has concluded its Series A funding of USD 1 Million through ah! Ventures' investment network, CLUB ah!. ah! Ventures was the sole advisor to the transaction.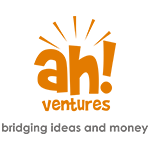 Besides the existing investors of iTraveller and new investors from ah! Angels & LetsVenture, this was a first deal where ah! VC, the VC network of CLUB ah! also participated. Leading early stage VC, Mantra Ventures whose primary focus is on technology enabled startups, was the primary investor from ah! VC. With an inclusive participation from investors across the board, iTraveller ends up being the largest deal ever on any angel investment platform in India.                           
Founded in early 2012, iTraveller has created a proprietary technology backbone, which functions as a marketplace for holidays.The travellers can discover, plan and book their trips. They can completely customize & buy their trips online. On the supply side, iTraveller aggregates native wholesale suppliers who are responsible for the operational aspects of the business that includes ground handling and fulfillment. This pans out a scalable marketplace model for holidays, for the first time in India. The travellers who come online on iTraveller can choose their  destinations, discover the hotels and transfers compare reviews and plan their activities and sightseeing for their trips. The business model of iTraveller is a disruption in the current industry format of online and offline travel agents ecosystem, which struggles to detach them from manpower linked growth model for holidays business.                        
"With this fund raise, our singular focus is to achieve scale, from the current 20 room nights a day to over 100 room nights, within 12 months.We are resolved to become the largest tech-enabled platform for holidays in the country, with an ambitious target of one billion dollar transactions in fives years from now.", says Shiju Radhakrishnan, Founder & CEO of iTraveller. "The idea is to inculcate the culture of online discovery and planning, leading to transactions, which translates to a technology driven marketplace model."                            
By virtue of having the native wholesale suppliers who own the inventory and best prices on the platform, iTraveller sets the ball rolling for fair price discovery in this highly disorganized market. There are over 2 Lakhs trips created by users on iTraveller, features over 20 travel destinations across the globe and over 60 native wholesale suppliers from across these destinations. With the level of automation enabled in the supply chain of holidays, the users are able to plan & book their holidays with the same level of convenience of booking flights, hotels or bus tickets.
"I have known iTraveller for last 3 years and they have a very hard working and dedicated team. They have experimented with different business models in this duration and have now established a revenue generating and easily scalable business. iTraveller has been getting good traction both from customers and other strategic partners. We chose to invest in iTraveller considering the team's dedication, hard work and established business model." says Abhijeet Kumar, Founding Partner, ah! Ventures. 
"We are proud to partner with iTraveller and are very confident of the execution capabilities of the team. The team has identified scalable technology solutions to address the gap in the travel space and we are sure that our investment will enable the company to expand its reach and use the solution to extend its' services to a larger audience", says Vishal Gupta, Managing Director,   Mantra Ventures. iTraveller is Mantra's first investment in travel technology space. They have previously invested in healthcare, real estate and telecom sector startups.
CLUB ah!, an angel network of over 400 investors, including some of the renowned angels and early stage VCs represent the maturity of Indian early stage investment ecosystem. Started in 2012, the CLUB ah! platform boasts of over 2000+ startups, 400+ seed/angel investors and over 50 VCs and intuitional investors. It also had an impact investment network and a mentor network to assist startups in their growth and expansion. Till date CLUB ah! has invested close to INR 14 crores across 10 startups including iTraveller.
"Despite being the largest deal ever, interestingly it took only less than 60 days to receive commitments from the investors and complete the documentation related formalities for iTraveller deal. Shiju and his team has been extremely prompt and co-operative in all matters and that too has helped in speedy closure" says Harshad Lahoti, Founder & CEO of ah! Ventures. "The speed of closing the deal is utmost critical in a startup's fund raising process, to enable them to focus on business rather than dedicate indefinitely long time on fund raising." CLUB ah! is in the process of closing 3 more deals in the coming weeks.