— ah! Ventures along with 12 other angels including Vivek Joshi, Mohit Satyanand and Indian Designs Group fund this round
— iDC had earlier in 2014 secured an undisclosed amount in funding from Mr. G.K Sinha, ex-Director at PepsiCo
— iDC has been selected as the one of the 14 most fastest growing startups in India at CNBC TV 18 masterpreneurs award – Season 1
— ah! Ventures was the sole advisor to the transaction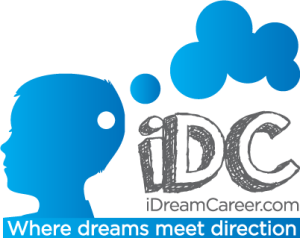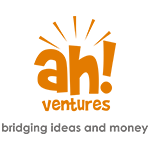 Mumbai, 30th June 2015:
iDreamCareer.com (iDC), a Delhi based Ed-tech startup, has raised an undisclosed sum as angel capital through ah! Ventures, a startup focused growth catalyst bridging ideas and money. The angels from ah! Ventures together with angel investors Vivek Joshi, Mohit Satyanand, Indian Designs Group and others partnered to fund the startup. The deal was solely advised and syndicated by ah! Ventures and led to closure on its private equity investment platform, CLUBah.com.
Founded in late 2013, iDreamCareer.com has grown to become India's leading EdTech brand in the space of career & higher education planning for students and it is being promoted by IIT/IBS alumnus. Understanding the growing problem for students in deciding a career for themselves, iDC developed a 3S framework program – "Structured, Scientific & Scalable", which is currently being used by students in India, Middle East & East Africa. iDC Career planning Program empower students to take informed career decisions through its proprietary Career Assessment tool and one-on-one career mentoring. iDC package plans ranges from one time engagement session to two year plans with multiple engagements with experts mentors, delivered over combination of face to face, Skype and phone sessions.
"Our vision is to build future proof career for students through unbiased and credible career planning programs. In the business where trust is the key element, our focus has been on providing quality career planning service to students and parents that empowers them for taking informed career decisions. Over the last year and a half, more than 55,000 students have benefitted through iDreamcareer. This was achievable purely because of the trust the student and parent community have reposed in us. Over 40% of the students on the platform come through referrals, which is an indicator of the trust they have on the brand. We are happy to have angels on board who understand our vision" says Ayush Bansal, co-founder of iDreamCareer.com (iDC).
Pravesh Dudani who is alumnus from IIT Kharagpur and co-founder of iDreamCareer.com adds, "Given the complex structure of our higher education system, choosing a career path as well as process of applying to colleges is one of the most daunting task for students and parents. New age parents, consider a career choice as most important and life altering decision for their children and hence they are willing to pay for availing professional guidance from trusted and reliable advisors.  The current investment round will be utilized to upgrade our product line with addition of information alert tools, college application system, content upgradation etc. Additionally funds will be utilized in sales & marketing to grow our business in new geographies across India & Middle East & also to improve our service delivery system"
Vivek Joshi, who was the lead investor and deal champion for CLUB ah! platform said "iDreamCareer is rightly placed in the current educational context where plethora of courses are available to students, making it difficult for them to choose the right course and hence a career. Ayush and Pravesh are very committed towards making a difference by helping students make better career decisions. I am excited to be part of the journey at iDreamCareer.com."
Abhijeet Kumar, Co-founder of ah! Ventures said, "EdTech has always been an interesting area for us and iDreamCareer is really disrupting the space of career and higher education planning through a combination of a hard working team, innovative & proven business model, strong revenue pipeline and usage of next generation technology. Their global footprint makes them a leader in this space. This deal was concluded through our private equity investment platform, CLUB ah!.
CLUB ah! is India's first full-spectrum startup investment network and platform comprising of over 475 plus investors, including some of the renowned angels and early-stage VCs. CLUB ah! platform today has over 2500+ startups, 425+ seed/angel investors and over 60 VCs & intuitional investors, Making it one of the largest platform of investors and startups.  The network also recently secured its first profitable exit from Harness Handitouch within 2 years of its investment. CLUB ah! has till date invested close to INR 30 crores in over 13 startups spread across varied industries and domains.
Giving an investors' perspective, Harshad Lahoti, Founder & CEO of ah! Ventures, said, "iDreamCareer has demonstrated their ability to disrupt the market using their unique customized career planning program rather than competitors' plain vanilla assessment reports created using online aptitude tests. Tech is undoubtedly used as an enabler for automation of content and the assessment process – but iDC's mix of online and offline models of career planning through 1-on-1 sessions using their retail offices and telephonic interviews, gives a more holistic approach. This coupled with a strong team of senior people like Punam Kashyap, Rahul Parmar & others on their advisory board and their ability to successfully penetrate the international markets like Middle Eastern countries, made iDC a very attractive investment opportunities for ah! Ventures' investors. The career planning sector for high school students in India is estimated to be over USD 1.5 billion and iDC is perfectly positioned to target and dominate a majority of it. We at ah! look forward to partnering iDC in their next growth phase"
ah! Ventures is in the process of closing 2 more investments in the coming weeks.