Mumbai, 30th September 2015
Eywa Media, a leading digital signal processing technology startup, has raised a seedfund round of USD 1Mn+ through ah! Ventures, Viktor Koenig PE Fund from the USA and Mantra Ventures VC Fund from India. The deal was supported and syndicated by ah! Ventures and led to closure on its investment platform, CLUBah.com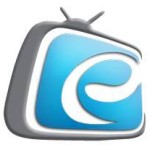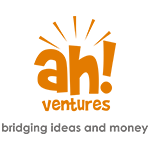 Founded in late 2013, incubated at the famous Kyron Accelerator and with operations launched in 2014, Eywa Media is a leading digital signal processing technology startup which leads audience interaction and engagement measurement along with deep analytics using sophisticated audio detection technology for Brands, Broadcasters, Retailers, Advertisers, Production Houses, Agencies etc across connected devices using its multi patent pendingEYWAConnect TV+ cloud platform!
"Today traditional networks (TV, Radio, OOH, Cinema etc) along with digital networks function in silos whereas the consumer is still the same consuming content and ads across. Thus ourEYWAConnect TV+ platform seamlessly connects with the ecosystem of connected devices using our mobilesync SDK on one end and the cloud based enterprise software on the other end with broadcasters and advertisers allowing broadcasters, advertisers etc to embed consumer interactivity, engagement using our audio detection technology to reach out to the consumers which till now has not been fully possible." says Ramsubramaniya Raja, Founder & CEO of Eywa Media.

Today our EYWAConnect TV+ platform has given rise to products like mobilsync SDK, Tango, DSP, Analytics and in future we wish to build more which caters to higher functinalities for our clients, partners and consumers in the markets we serve. Thus adding tremendous value to the entire ad and content consumption value chain. The industry can now see more reach with consumers across networks, more meaningful engagement leading to more interactivity and precise analytics!
"Over the course of next 12 months our focus is to build massive scale in embedding ourmobilesync SDK across Devices, SIM's, 3rd Party Apps, Browsers et all and install ourEYWAConnect TV+ cloud platform with our clients in the focused countries which will catapult the disruption across the ecosystem. Once this happens, the humongous amount of analytics that our platform will provide to our clients will pave way to higher choices on retargeting, attribution, lead conversion, consumer demographics and add to the unlimited possibilities for multiscreen conversations. This round was oversubscribed and thus our sincere thanks to our investors who believe that our technology can be impactful globally." says Anshuman Pratap Chaudhary, Cofounder & CSO of Eywa Media.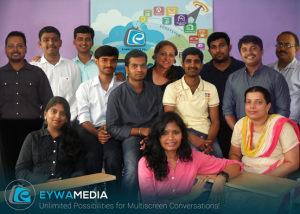 "I have been always interested in technology startups and EYWA Media is definitely a promising one. Their technology of identifying the TV, Radio, OOH and Digital advertisements and programs on the basis of audio frequency and pushing notifications on mobile device in the real time is a stage apart. Their IP is much robust, scalable and privacy driven targeted to redefine the next level of advertiser, consumer and broadcaster ecosystem. On top of that, they have a smart, driven and dedicated team with Cofounder, Anshuman already having done a venture exit, to take this company global." says Abhijeet Kumar, Cofounding Partner, ah! Ventures.
Setup by ah! Ventures in 2012, CLUB ah! is India's first full-spectrum startup investment network and platform comprising of over 500 investors, including some of the renowned angels and early-stage VCs. CLUB ah! platform today has over 3500+ startups, 450+ seed/angel investors and over 65 VCs & intuitional investors, making it one of the largest platform of investors and startups. The network also recently secured its first profitable exit from Harness Handitouch within 2 years of its investment. CLUB ah! has till date invested close to INR 48 crores in over 16 startups spread across varied industries and domains, including EYWA Media.
"We at Viktor Koenig AG have always been interested in high value ventures – however, since last year we have begun to focus on raging startups which will make a mark tomorrow. Eywa Media, with its high end technology, profound market plan and great team, caught our attention quite early and between two meetings we knew we wanted them to be in our portfolio. We wish to see this company grow globally and given our presence across the US, UK, Luxembourg, UAE, Singapore and Hong Kong, we would do all it takes to help this venture scale to newer heights of success!", says Vijay Kumar Raja from Viktor Koenig PE Fund (www.vk.ae).
"We are confident of the global potential of the technology which tends to evangelize and facilitate real time two way interactions with the audience through second screen. EYWA Media, with the help of its technology and global network tend to re-define the protocols for audience engagement and will mark the commencement of a new chapter in the world of media using digital signal processing technologies." says Vishal Gupta, Managing Director, Mantra Ventures (www.mantraventures.in).
"Eywa Media's product ushers a new wave of technological disruption for the media industry and Kyron is excited to partner with them and help them realize the full potential of their product. The power of strategic storytelling to consumers across all platforms from broadcasters to retailers will create a compelling environment for customer engagement and we're confident of Ram and his team's ability to execute this on a global scale." says Lalit Ahuja, Founder, Kyron Accelerator (www.kyron.me).
Giving an investors' perspective, Harshad Lahoti, Founder & CEO of ah! Ventures, said, "As the world gets further connected through multiple devices, the ability to analyze data in real time and give actionable intelligence to marketers and broadcasters becomes super critical. Eywa Media's patentable audio detection technology algorithm opens up a whole new opportunity by allowing unlimited multiscreen conversations in real time across TV, Radio, Web TV, Cinema, OOH, Live Concert etc; this strategy is in line with where the world is moving towards – multiple screens, multiple networks and truly connected real time ecosystem! This, in my opinion, the future of consumer engagement. We at ah! Ventures had no second thoughts on wanting to be early investors in Eywa Media as we are confident or their technology and also their ability to create significant shareholder value."
ah! Ventures in the final stages of closing 4 more deals in the coming weeks.