May 18, 2017
ah! Ventures did seed investment in Catapooolt, a Crowdfunding platform which focuses on unique project categories including sports, politics, social enterprises and startups apart from creative projects, in the year 2014 with a confidence that it will possibly alter the funding contours in India and Asia and enable communities to empower what they want.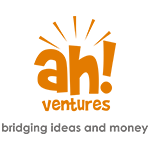 ah! Ventures' portfolio company Catapooolt.com is now acquired by Desiredwings, a tech enabled platform supporting aspirations, dreams and desires, creating an ecosystem that is willing to nominate and create crowdfunding projects.The sum remains undisclosed.
Both Catapooolt and Desiredwings will stay in the market post this acquisition, focusing on different segments of the crowdfunding industry.
Both these brands together stand as "leaders in the crowdfunding business and plan to grow farther at a more fierce pace", as said by Shabir Momin, co-founder, Desiredwings.
Catapooolt handholds entrepreneurs at different stages of their journey by bringing in other entrepreneurs and backing them to achieve the next milestone. "I see a much larger and structured growth with a new vision which helps us together cover larger geographies and industry verticals," Catapooolt Managing Director Satish Kataria said.
Desiredwings have secured the leadership position in the industry and now with the combined strength of Catapooolt, Dessiredwings hope to grow faster and also help shape this industry.
Harshad Lahoti, Founding Partner, ah! Ventures believes that Catapooolt has the potential to change the crowdfunding scenario and take it to the next level.
Ah! Ventures is proud to have been associated with Catapooolt, and look forward to the brand reach new heights and immense success by leaps and bounds.
Know more about:
ah! Ventures:
ah! Ventures is a growth catalyst that brings together promising businesses and investors by creating wealth creation opportunities for both. Our unique model serves both investors and entrepreneurs through a unique blend of customised services, skill, and industry and domain experience.
Catapooolt:
We are a collaborative platform for those who not only believe in the power of ideas but also want to be part of the change they wish to see happen. Whether it's your project or someone else's you support, we will bring together communities, latest tools and resources to enable what every idea needs to be successful – Funds and Engagement. Welcome to the future of funding!