ah! Ventures' seeded their funds in DriversKart, a business to business on-demand driver-service provider. Run by Get Driven Technologies Pvt. Ltd., the company was founded by serial entrepreneur Vinit Srinivastava, former Jabong executive Lakshmi Potluri and former Cognizant Saksham Grover in 2015; it enabled users to hire drivers on an hourly, weekly or monthly basis through its app.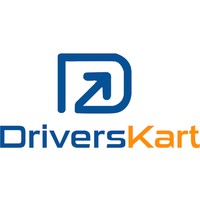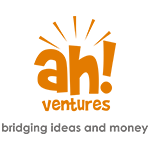 ah! Ventures' funded company DriversKart is now acquired by its own competitor DriveU. Chennai – based DriversKart in history has been a tough competition to Bangalore – based DriveU. DriversKart has raised over 3 crores last year from ah! Ventures and others. They further went on to acquire the Mumbai – headquartered rival Driven in May 2016.
On the other hand, DriveU is run by Humble Mobile Solutions Pvt. Ltd. Founded by Ramprasad Rahm Shastry, Ashok Shastry and Amulmeet Singh in the same year as DriversKart; Ramprasad was also the first angel investor in TaxiForSure. He even founded and exited quite a few technology based firms. While Ashok Shastry worked at TaxiForSure in marketing operational roles, he also is a California State University alumnus. Amulmeet Singh earlier worked with FreeCharge, RedBus and ZipDial before finding himself in the position of Chief Product Officer at DriveU.
"Both DriveU and DriversKart have maintained their pricing standards and have managed to build sustainable business while benefiting their customers and satisfying their drivers' incomes. This acquisition will raise the bar for DriveU in providing business to business driver services", said Srivastava.
The acquiring company DriveU provides chauffeur services to both business and consumers to over six cities in the country – Bangalore, Mumbai, Chennai, Delhi, NCR, Pune and Hyderabad. Last year the company acquired another Gurugram – based on – demand drivers' services provider CallAtHome in an all-cash deal. This being their second acquisition in the same category segment, the organization DriveU aims to spread its area coverage to over 10 cities by the end of this financial year with 10,000 drivers fleet.
DriversKart had last year partnered with QuikrServices, wherein queries for on – demand driver services on the Quikr platform are redirected to DriversKart. Members of DriversKart's will join DriveU as a ten member team each, while CEO Srivastava will join in on an advisory role and COO Kopal Maheshwari will head the B2B segment in DriveU. The acquiring company DriveU's availability on web as well as an application on all android and iOS platforms will give DriversKart the exposure to excel all targets assumed in the past year.
Harshad Lahoti, Founding Partner of ah! Ventures' believes that DriversKart has the potential to accomplish new levels in B2B drivers' services with their efficient skills and DriveU's funds.
ah! Ventures' takes pride in being affiliated with DriversKart and awaits their future growth and unending success.
ah! Ventures:
ah! Ventures is a growth catalyst that brings together promising businesses and investors by creating wealth creation opportunities for both. Our unique model serves both investors and entrepreneurs through a unique blend of customized services, skill, and industry and domain experience.
 DriversKart:
DriversKart, now DriveU, is one of the fastest growing startups in India. We provide India's first mobile app based on-demand chauffeur services. We help customers hire trusted professional drivers to get driven in the comfort of their own car, saving them time and effort. We are staffed with passionate people who want to make a difference in the lives of our customers and our driver partners. You can book though the app for your on-demand trips or we can customize a subscription package for your routine needs or be it outstation trips, DriveU is ready to drive you places.