3rd November, 2017 | Noida
Noida based startup, AHA Taxis (a division of WAAH Taxis Pvt Ltd), India's leading online aggregator for outstation travel, raised an undisclosed amount in Pre-Series A funding from ah! Ventures and Lead Angels Network. The company plans to use the funding to expand its reach to newer geographies, and further strengthen the operations and service offering to customers.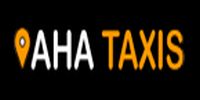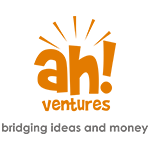 The  IIT-IIM team led venture, AHA Taxis is set out to make inter-city travel easy, convenient and enable a user to save 40-50% on outstation taxis in over 350 cities across India, with 24×7 availability on mobile and web.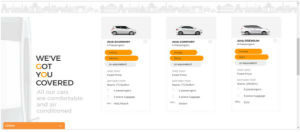 Founder of AHA Taxis, Amit Grover stated, "Three years back, we set out to solve a uniquely Indian problem of affordable and available outstation taxis. I am proud to have built a solution which caters to thousands of customers and drivers every day. Our investors' show of confidence in our approach, despite the presence of biggies like Ola/Uber, is a big positive."
Traditionally, inter-city taxi operators charge a return fare from customers even for one-way trips, as they are not assured of passengers on the return journey. AHA Taxis addresses the issue of double fare charges for outstation taxi travel by integrating technology, marketing and operational efficiency, leading to a highly viable alternative to trains and buses.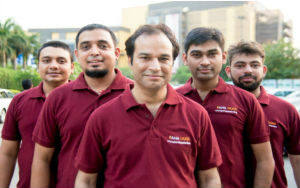 Giving an investors' perspective, Harshad Lahoti, Founding Partner & CEO of ah! Ventures, said, "Since ah! Ventures' seed round investment in AHA Taxi, the company has grown 10X and also achieved operational breakeven on monthly basis. Besides, despite the immense competition through applications such as Ola and Uber, AHA Taxi has created their own space and doing consistently well in maintaining the set standards and providing satisfaction to their customers. The positive reactions from their customers is a clear indication that AHA Taxi is on the right track and will create their own niche space in the near future. We are positive of their service offering & technology and also of their ability to create significant shareholder value."
In 2015, AHA Taxi had raised an undisclosed amount in seed funding from ah! Ventures platform. Besides ah! Ventures backing them again in the current Pre Series-A round, more new investors from Lead Angels Network have also participated.
"The estimated $12B market of inter-city taxi services market has seen many causalities, however, with their focus on unit economics and frugal operations AHA Taxi has ensured its place in this high potential market", commented Sushanto Mitra, Founder Lead Angels Network.
Post it's seed funding round in 2015, AHA Taxis has grown 10X on key metrics and already achieved operational breakeven on monthly basis. Its taxi network today covers far-flung areas including Haldwani, Kasol, Kharagpur, Rameswaram, Somnath apart from all metros. AHA Taxis has developed key technologies for automatic driver allocation, auto-pricing, vehicle tracking, number masking and all of this has been done by its in-house technology team.
HOW IT WORKS
It's dead simple. Just download the app or open the website, fill in details of your travel and instantly book a one-way or roundtrip outstation cab.
---
About AHA Taxis
AHA Taxis is a leading online outstation taxi company for booking outstation taxis across different cities in India. Started with the vision of making outstation taxi booking easier and affordable for the masses, AHA Taxis has been positively changing the dynamics of outstation taxi market in India. With thousands of driver partners and pan India presence, we are now providing outstation taxis service in more than 3000 cities across India.  In 2 years time, we have grown to India's number 1 outstation taxi service, Best in Price and Biggest in Reach. On roads, we connect Kashmir to Kanyakumari every day. The application is very user friendly. It's easy to use as well. Just download the app or open the website, fill in details of your travel and instantly book a one-way or roundtrip outstation cab.
It is a new age idea that offers online booking for one way taxis across India, helping taxi owners earn more income while also enabling customers to save 1000s of rupees on their travel expenses. Thus it is helping both, the customers and the drivers.
While many competitors (thousands of offline players as well as online players like Ola) offer round-trip expenses and are limited to metros like Delhi, AHA Taxis has within a year of operations served over 1350+ routes across 350+ cities. With the focus on mobile apps as well as desktop, it has API partnership with Ixigo, Via and several other distribution partners for a wide reach.
About ah! Ventures
ah! Ventures is a startup focused growth catalyst that brings together promising businesses and investors by creating wealth creation opportunities for both. ah!'s unique model serves investors, entrepreneurs & enablers through a unique blend of customised services, skill, and industry & domain experience.
Founded in 2010, ah! Ventures has systematically disrupted India's early stage funding ecosystem through its innovative approach toward startup investing. First of its kind initiatives like the CLUB ah! Network & Platform – India's first full-spectrum startup investment network & platform, ah! Angels – India's largest angel network, ah! Seeders and ah! VC networks – India's first seed & VC investment networks respectively, have brought together and integrated the otherwise previously segregated startup funding lifecycle, under one roof. This, coupled with ah! Impact network – an impact investment network for investing in social enterprises, ah! Mentors network – a mentor network to assist startups in their growth and expansion, ah! Marketplace – first and only one-stop shop for accredited startup service-providers, ah! Gyan Guru – a startup focused edu-knowledge platform, STARup – a startup summit poised to be the biggest and the best in India, has today made ah! Ventures not just one of India's most respected change leaders, but also a formidable industry force to recon with. ah! has recently launched its unique mobile app (on iOS and Android app stores) to cater to the ever growing startup ecosystem.
---